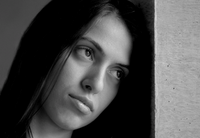 Are you a woman who has received a transvaginal mesh implant due to Stress Urinary Incontinence (SUI) or Pelvic Organ Prolapse (POP)? These issues can arise in women whose vaginal walls, or pelvic floor, require extra support following childbirth, surgery, or an accident.
In July, the Federal Drug Administration (FDA) updated an earlier warning it issued about surgical mesh, adding that serious complications can result from this procedure and that it is "an area of continuing serious concern."
In fact, the FDA warns that complications associated with transvaginal mesh are not rare. The FDA's July 13 update also stated that it was not clear whether transvaginal POP repair using mesh is more effective than traditional non-mesh repair in all patients with POP. In fact, it may expose patients to greater risk.
If there are problems with the mesh, some complications you may experience include pain, bleeding, infection, urinary problems, pain during sex, emotional problems, vaginal scarring, vaginal shrinkage, organ perforation, recurring POP, as well as mesh erosion, exposure, extrusion and protrusion, all of which may lead to additional surgeries.
If you or someone you know has a transvaginal mesh implant and is experiencing any of these symptoms, your not alone. Contact the attorneys at O'Connor Law for a free review of your claim. You may be entitled to compensation.